Walker A. Tompkins may be better known in literary circles for his coverage of the California hills, western history and radio lore and a pretty respectable biography of Roy Rogers. He also wrote some for a few TV series including the Lone Ranger. He's also credited
as a screenwriter for the TV series "Death Valley Days." Though I have not confirmed it's the same Tompkins.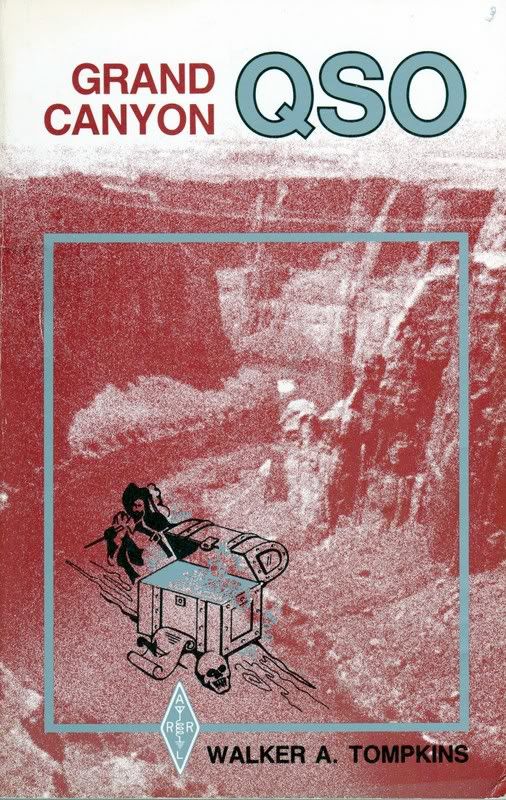 He began writing early. At the age of 14 still living in in Turlock, CA, he became a reporter for the Daily Journal. At the age of 21, he sold his first western novel. He traveled broadly in his twenties and eventually settled down in Portland, OR with a day job at the Oregonian Newspaper. he was drafted in WWII where he served as a war correspondent. Upon his return he relocated to Santa Barbara. It was there that he settled in and began cranking out pulp westerns. More
here
.
In the 1950s he wrote dozens popular juvenile fiction books. But one series in particular was radio-centric. He was the author of the Tommy Rockford series. This series was more hardware savvy then the books of the 1920s. Tommy used a HWA-5400 and had a ham radio in his car. That's pretty flash compared to the spark gap set up the Radio boys had.
I'll quote you a passage of geek-speak to my point:
"From the box he took out his ICOM two-meter rig. Even with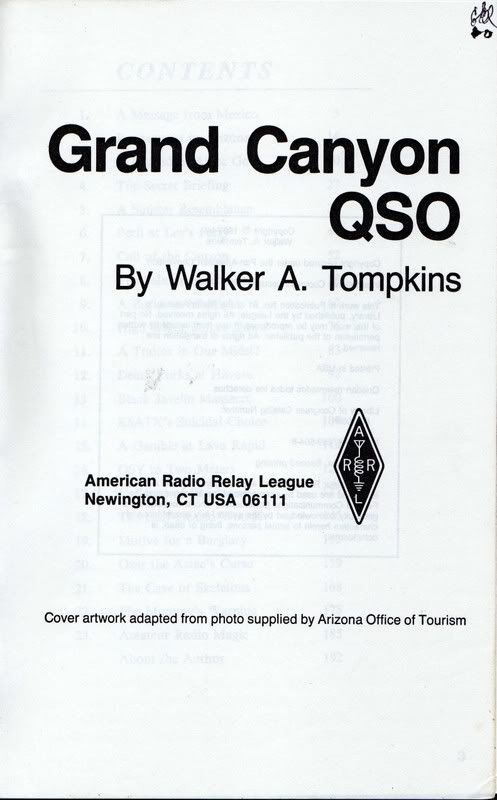 only a watt and a half of output power and a
"rubber ducky" antenna,
K6ATX
) believed he
might pick up a signal inside a twenty-mile radius of Lee's Ferry. There was nothing more enjoyable then a random ham contact to pass the time. And if he could break a repeater that had 10-meter output capability, it might even be possible to make an overseas DX phone contact."
These books are about a teen age high school student (Tommy Rockford -
K6ATX
) with a General Class ham license. The series was originally publuished by
The Macrae Smith Company. Though some of them were re-released by Sagamore books in 1971.
He rewrote the original three with more up to date hardware and re-published them in the mid-1980s through the American Radio Relay League (
ARRL
).
1. SOS at Midnight - 1957
2. CQ Ghost Ship - 1960
3. DX Brings Danger - 1962
4. Death Valley QTH -?
5. Murder by QRM -?

6. Grand Canyon QSO -?

Interestingly enough the same character name was also used in the 1930s by Wild West Weekly. As far as I can tell these are utterly unrelated. Like most radio geeks, he couldn't resist the pull of the studio mic. On a station in Santa Barbara he produced a on going series on local history called "Santa Barbara Yesterdays. " (Anybody know which station?) Walker Tompkins died in Santa Barbara, California on November 24, 1988.