Decca was a British record label contrary to what you might think. They were much later than Columbia and Brunswick; they began in 1929, establishing a U.S. branch in 1934. It's named for a portable phonograph called the "Decca Dulcephone." Barnett Samuel and Sons was the company that made the units. They changed their name to Decca when they were purchased by former stockbroker Edward Lewis .
In 1932 they bought out the UK branch of Brunswick improving their lot overnight. It gave them rights to Bing Crosby and Al Jolsen among others. By 1939 they were one of two record labels left in England. They stayed strong with big abnd and jazz for decades. they branched out strongly into Broadway recordings and country music in the 1940s.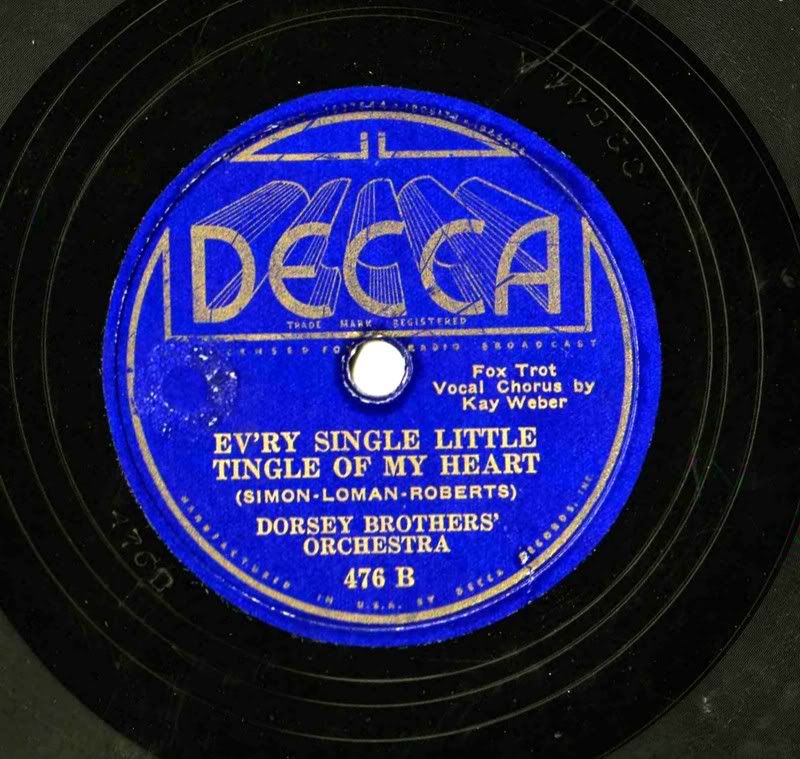 When CEO Ed Lewis (By then Sir Edward Lewis) died in 1980 Polygram acquired their assets. they largely dropped the brand name and segueing abruptly to the Polydor label.