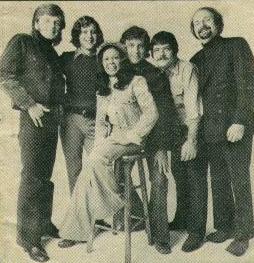 Yvonne Daniels was known as "The First Lady of Chicago Radio," Her silky smooth professional speaking voice garnered ratings wherever she worked. Her knowledge of jazz made her a listener favorite throughout America's Midwest. Here's my favorite part: Most people outside of Chicago and across the country did not know Yvonne Daniels was Black.
She began on a local AM station in jacksonville, IL but for the life of me I cant figure out if its
WLDS
or
WJIL
... Yvonne appeared on the national radar when she moved to Chicago. She joined
WYNR-AM
to DJ a jazz show that competed with popular disc jockey Sid McCoy on
WCFL-AM
.
WCFL
couldn't take the pressure and at McCoy's own urging
WCFL-AM
eventually hired Daniels. Within two years the duo was heard in 38 states. She stuck with that station until they went Top 40.
In 1964 Daniels picked up a spot at
WSDM-AM
one of the nation's first all-female radio station. Her program Daniels' Den consistently beat out the rest of Chicago radio in it's time slot. In 1973, she moved on to
WLS-AM
, a big 50,000-watt powerhouse, where she became the station's first female disc jockey.
WLS
beat out
WCFL
for number one in Chicago that year and every year for years after. You can hear clips of her at WLS here:
http://www.wlshistory.com/WLS70/
During the 1980s, Daniels worked Chicago morning shows on
WVON-AM
,
WGCI-AM
and eventually on "Smooth Jazz
WNUA
." Her career ran for more than three solid decades. Daniels is rightly credited with paving the way for future generations of both female radio personalities and specficly black women. She was a role-model and a blueprint. She died of cancer June 21, 1991. The city of Chicago named a downtown street in her honor.